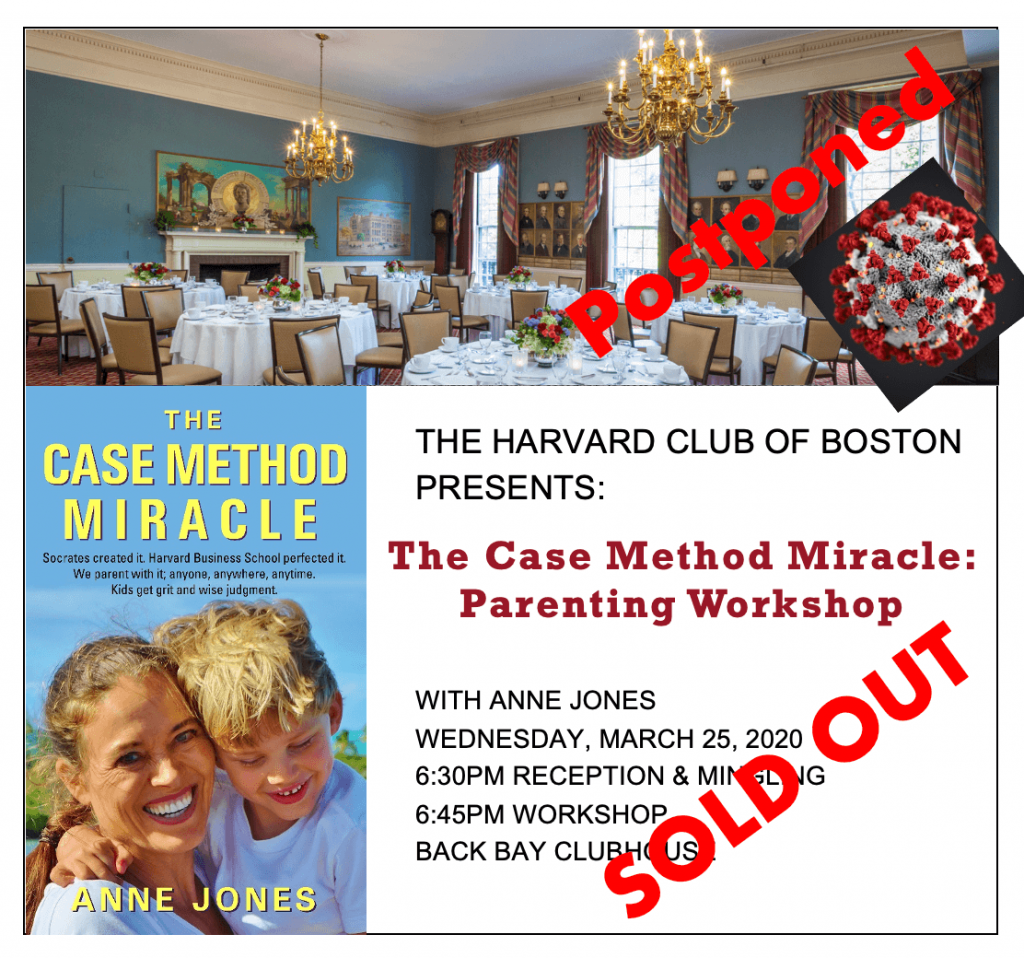 "Socrates created it. Harvard Business School perfected it. Now YOU can use it to help parent."
Anne jones, a mother, a Harvard Business School graduate, and an author, realized through the proves HBS Case Method she could guide her child to make wise decisions, helping him stop and think, own his decisions, and grow self-confidence, all the while bonding with her son. Anne will teach us the origin of the Case Method, and how she's simplified it into a framework that young and older children could understand. This is a speaker you don't want to miss.
Anne graduated from HBS and earned summa cum laude in systems engineering from Georgia Tech while on a full track scholarship. She worked in corporate America for over ten years, holding progressively senior positions in finance, strategy, and organizational effectiveness with NYSE companies. Once Anne was married, she devoted her time to her husband's surgery business and her family.
Parents and other adults who love children will enjoy an opportunity to meet one another and learn from Anne.
Registration is required for this complimentary event.